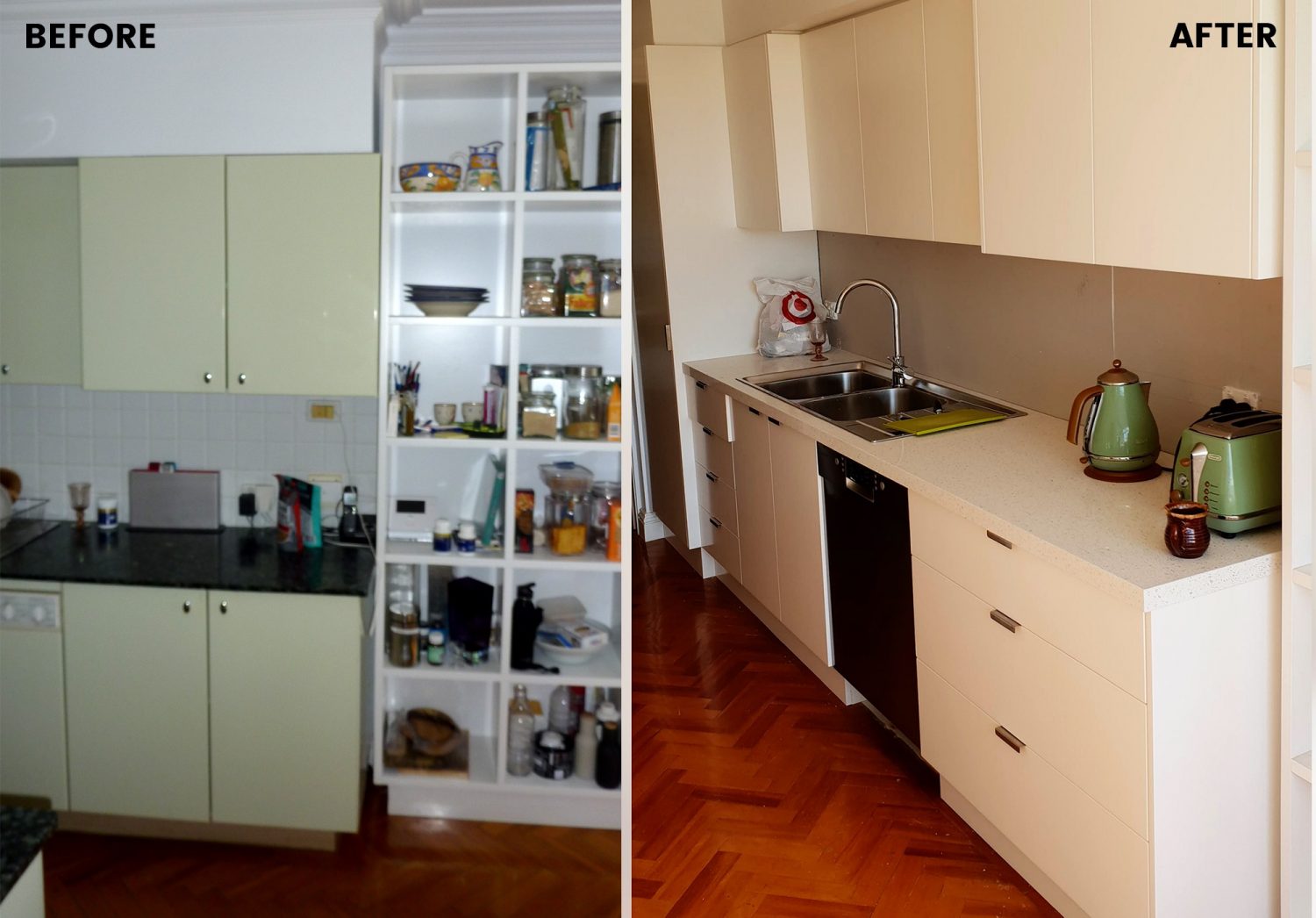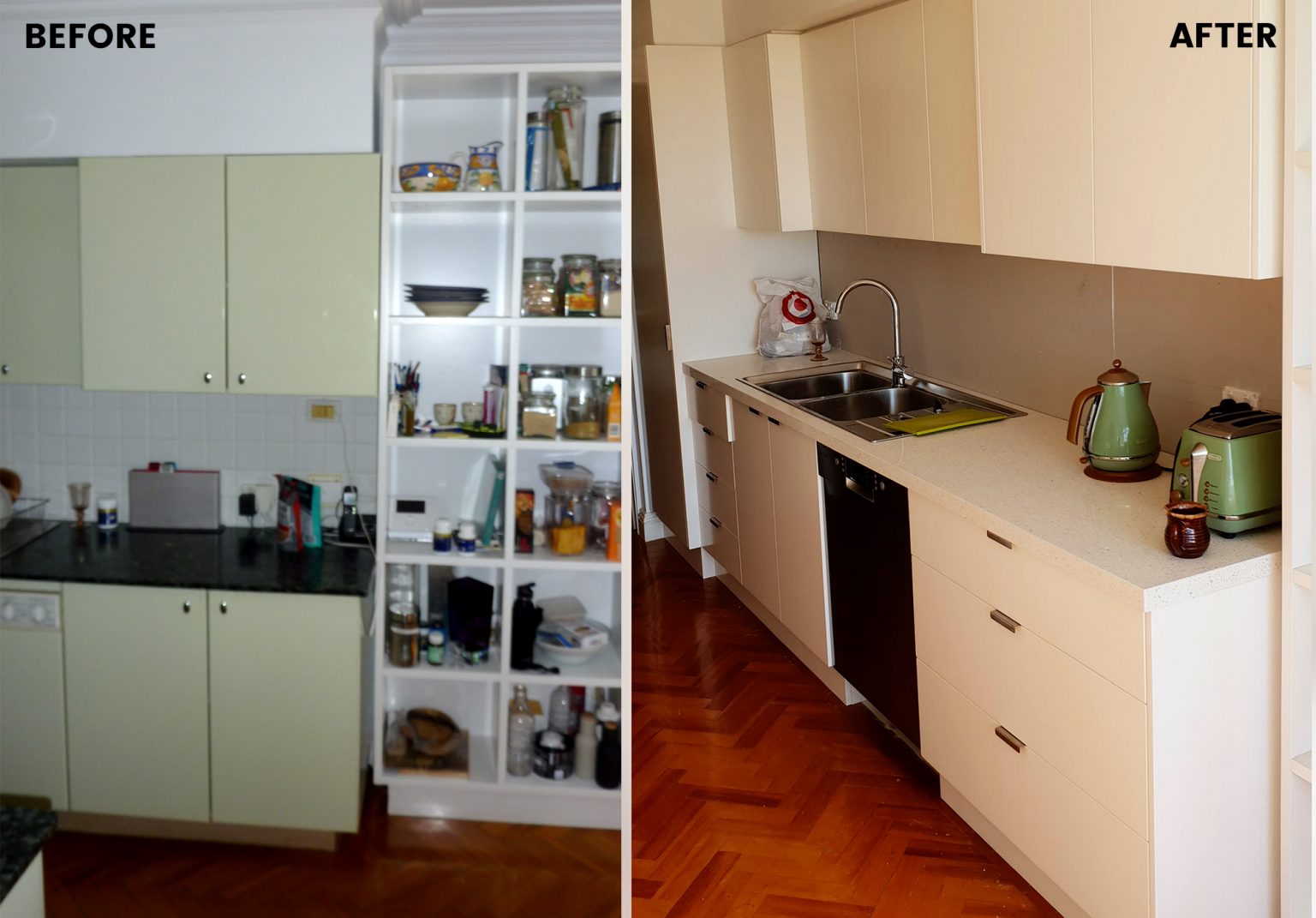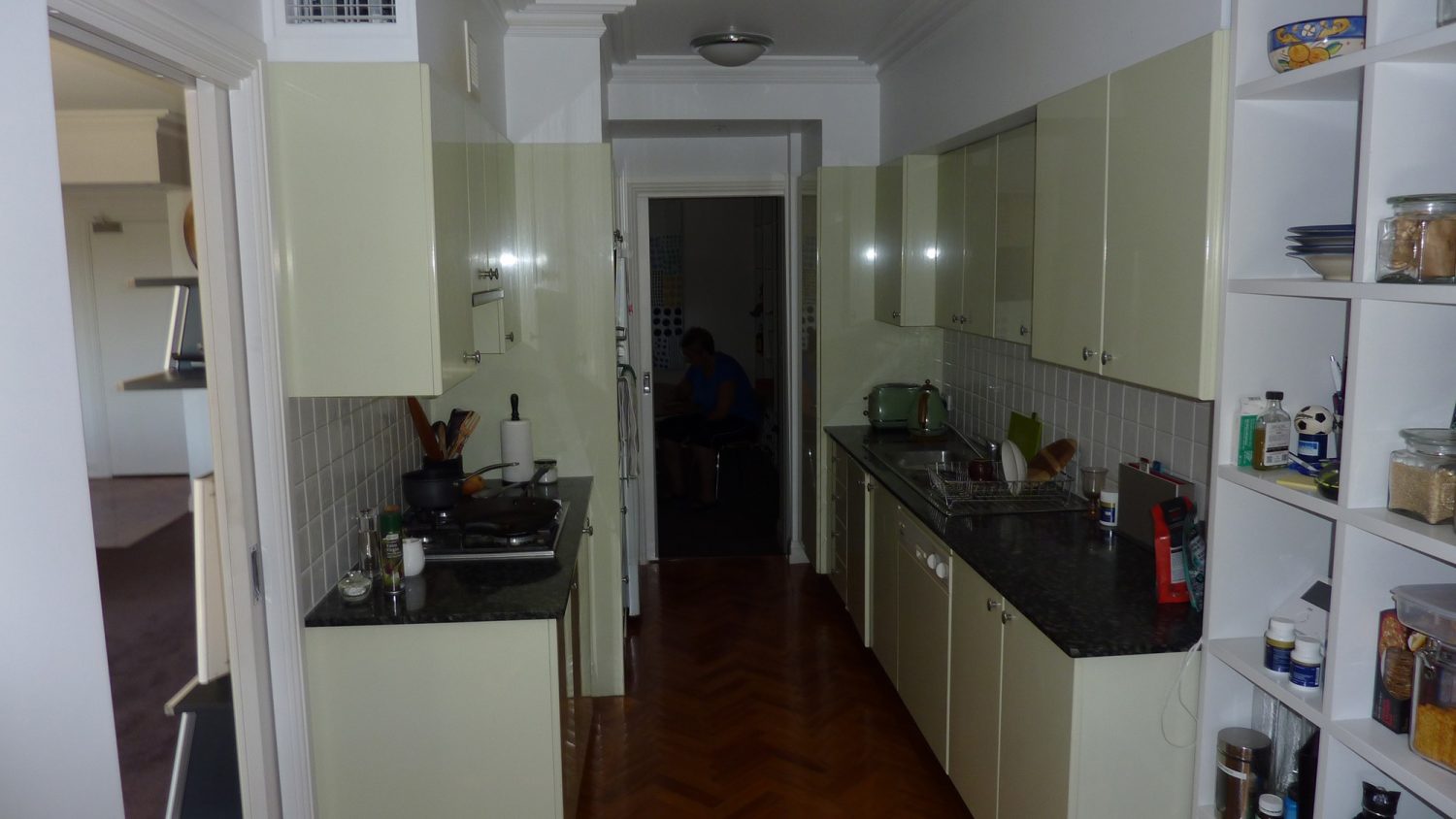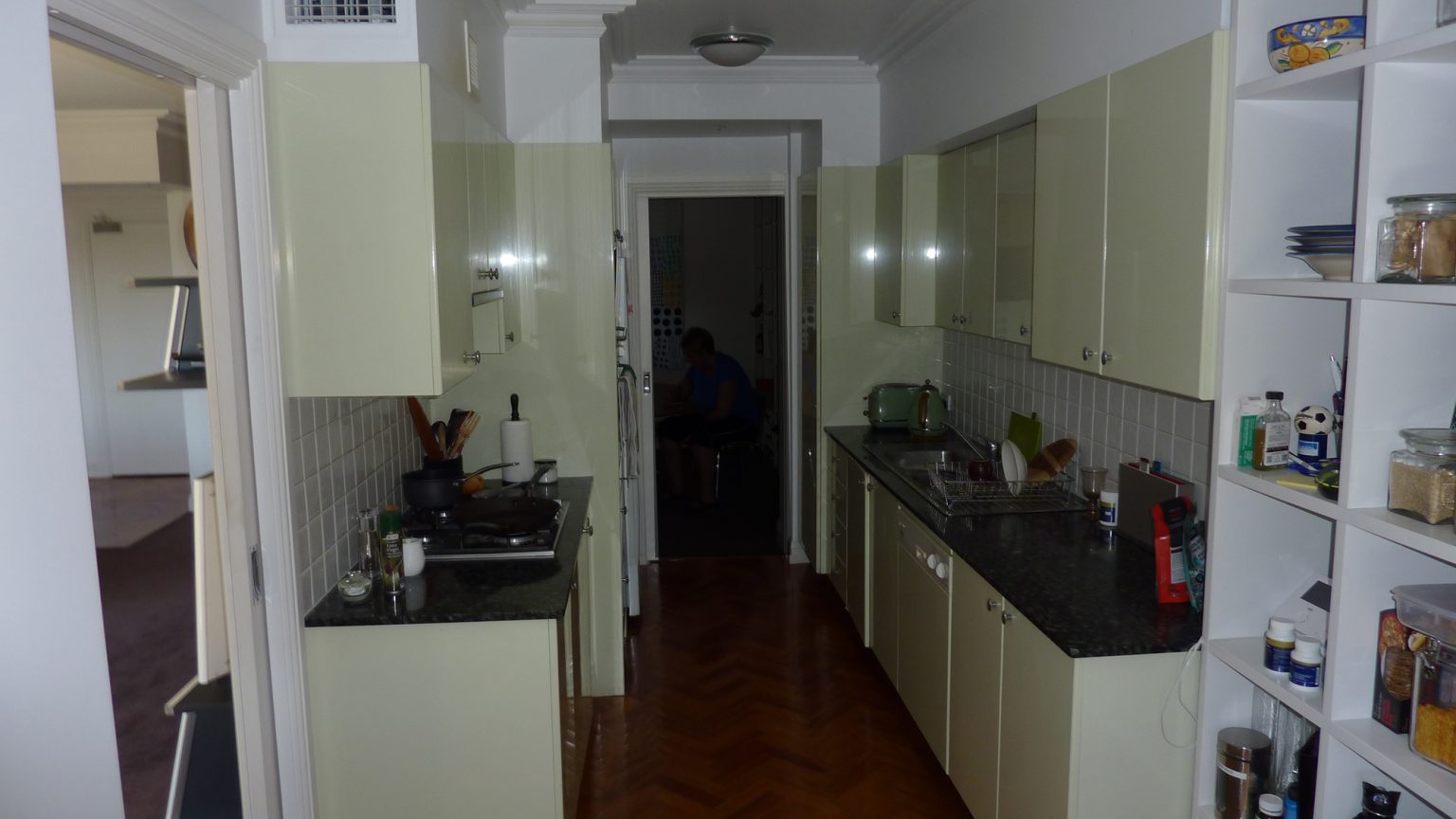 Background
We were approached by the clients Interior Designer to help make the kitchen in their modest apartment feel more modern, light and a lot more functional.
Job Requirements
Replace existing kitchen, whilst maintaining the current footprint.  
Budget
What the client wanted from their new cabinetry
Make it more modern and light feeling, be complementary to the adjacent dining space.
Have more practical drawer space, better overhead storage and a practical pantry that was easy to use.
Clients major concerns about the project
The client was not looking to re-do the flooring – so needed to concentrate on keeping the same footprint.  Neither the client nor the Interior Designer had ever undertaken a major joinery renovation, so both of them were very uncertain of the process and what steps went where.
Being an apartment complex there was also Body Corporate worries – would they restrict any of the clients hopes in regards to design.
Biggest challenges for H&H Cabinets that were overcome during the job
Keeping the parquetry footprint whilst installing modern sized cabinetry and benchtop depths. There was also a need to retain existing bulkhead and dropped ceiling – as it contained plumbing and air-conditioning ducting that serviced both our clients apartment and the floor above.
Much improved and functional storage.  Better usable bench-space.  And a lighter area overall, which our client loves – "a better kitchen to enjoy working in".