H&H Cabinets and Kitchen In-House Design
Kitchen Design Specialist in Melbourne
Our team of multi-award-winning kitchen design specialists are proud to have a strong reputation throughout Melbourne and greater Victoria for excellence in fine kitchens and cabinetry design. Our in-house designers and drafting team offer clever and unique design solutions for the very best in classic, contemporary and bespoke kitchen renovations.
As well as prestige kitchen design, fabrication and installation, we also offer design for entire home packages including laundry, bathroom and storage spaces.
For over 50 years, our H&H designers, cabinet-makers, and master tradespeople have been designing, building, and fitting kitchens of innovative design and cutting-edge cabinet solution.
| | |
| --- | --- |
| | Initial consultation to establish a design brief including colours, appliance/fixtures, layout requirements, door styles, accessories etc. |
| | Investigate design solutions and create initial 3D imagery |
| | Present to client (electronically) |
| | Revision if required (and if included in package) |
| | Supply of electronic and hardcopy, working drawings (scaled and dimensioned), floor plan, elevations, cross sections (if appropriate) – including position of appliances, fixtures, fittings based on the client consultation |
| | Supply specification of known material, fixtures and fittings (finish schedule) |
Looking to transform your Kitchen?
Secure your spot by booking a design service appointment today. Our expert team is ready to bring your dream kitchen
to life, and appointments are filling up fast. Limited slots available, so act now to lock in your appointment before the year's end!
Quality kitchen & cabinetry design, unique to you.
Everybody uses their kitchen uniquely, so it is essential to design a kitchen that looks
amazing and that meets the household's needs and the people using the kitchen the most.
For example, people use a kitchen differently if they:
With many renovation companies, home and property owners may often feel left in the dark after their consultation walking away with little more than some basic drawings or template of images that don't accurately depict their new kitchen.
Our experienced in-house kitchen design consultants offer cabinetry design and installation packages tailored to each home's individual kitchen requirements, with crystal clear and transparent kitchen plans and costs. They will also go through all of your options around appliances, drawer types, latest trends and innovations and finishes.
Read on to learn more about our kitchen design packages with a difference.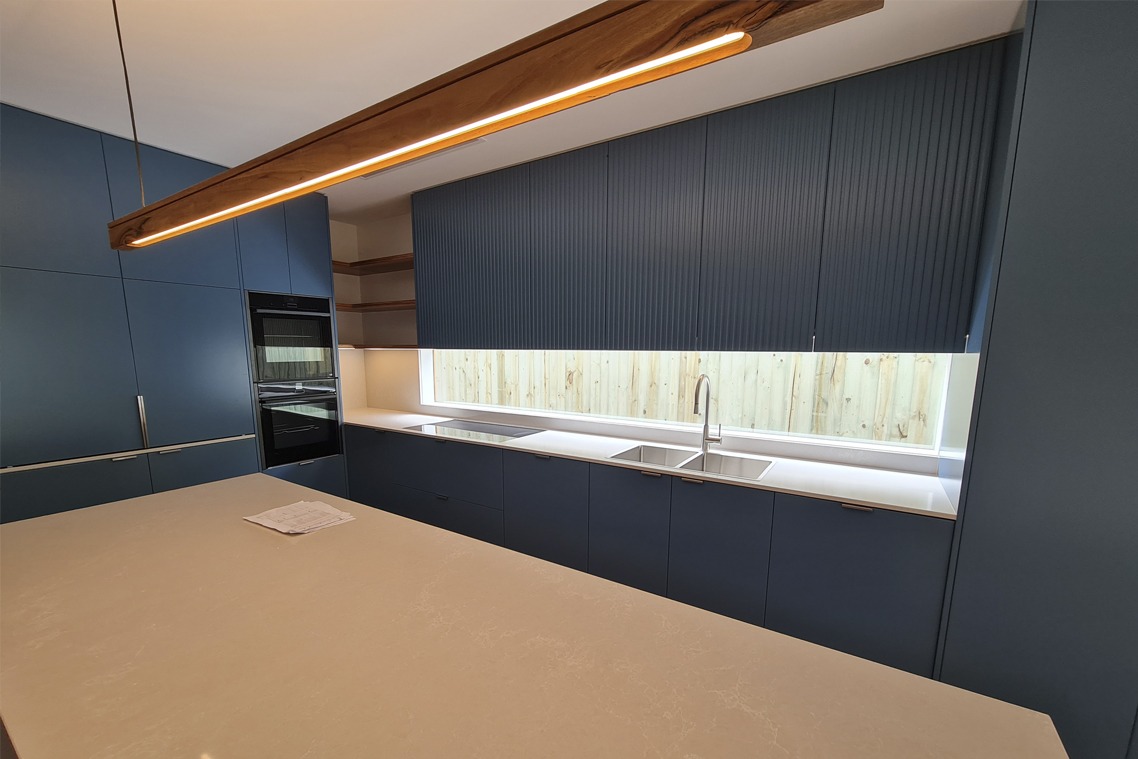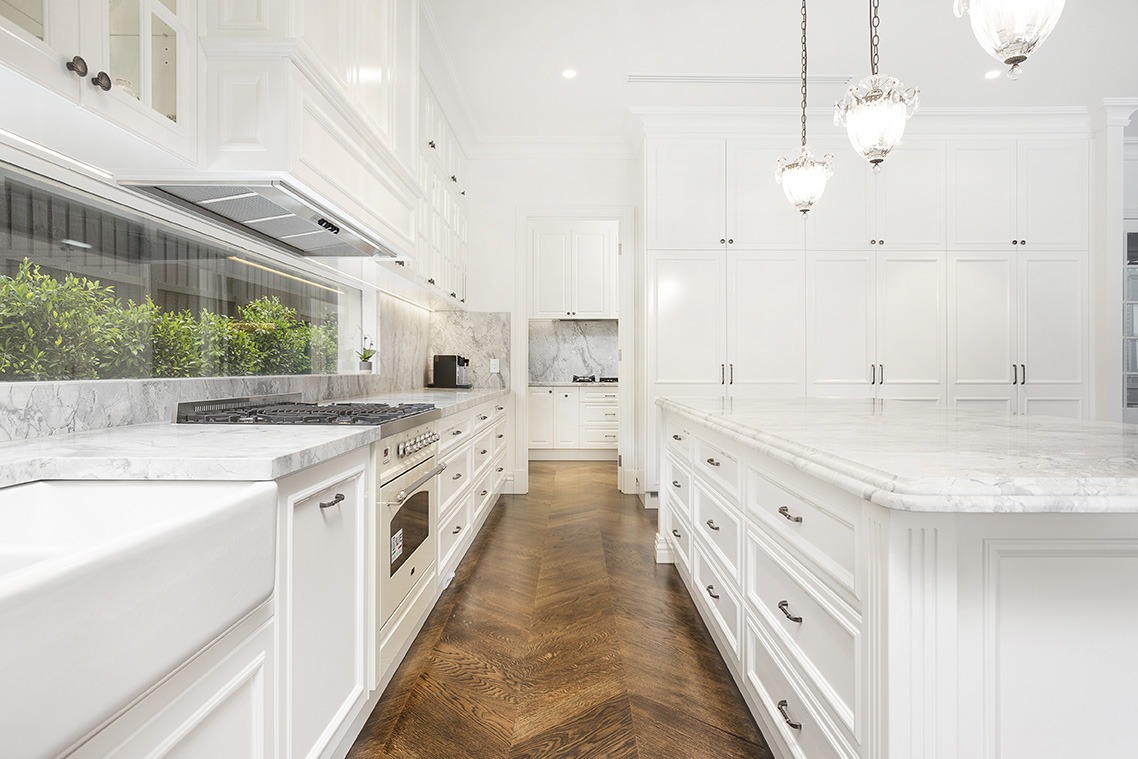 Our in-depth design service is different.
The design experts here at H&H use state-of-the-art graphic design technology and provide comprehensive reports of all client's kitchens, leaving no grey area once a design has been agreed upon.
We tailor a kitchen design after an in-depth consultation in which our kitchen experts ask a series of critical questions, including:
This information gives our highly qualified and experienced kitchen designers (who have worked in our team for over 10 years) all the data they need to create your dream kitchen based on your allocated budget. There are no hidden add-ons or fees.
Once the homeowners and the design team agree on a final design, the customer will receive their kitchen renovation portfolio, which includes critical information such as:
If you are ready to step into your future dream kitchen, book a consultation in our Burwood showroom. Our friendly and helpful kitchen design consultants can help you today by calling 03 9808 4200 or sending your inquiry via our online contact form, and one of our representatives will respond promptly.