Customised Built-in Cabinets Maker in Melbourne
H&H Cabinets
If you are dreaming of better cabinet space for storage in the kitchen, bathroom, living area or bedroom and need tailored built-in cabinets customised to be just right for you, then H&H Cabinets can help.
From concept and creative innovative ideas we offer advice on optimising your cabinets to get the most out of your new cabinetry.
Where Do You Need Built-in Cabinet Space?
If you are building your dream home or renovating your existing property, then considering built-in cabinets is important for storage space.
We often need to store many items in the kitchen, the bathroom, the bedroom and living or entertainment area and built-in cabinets can be truly beautiful as well as functional.
In the kitchen, there are many pots, pans, utensils and appliances to store and when you design your kitchen, keeping in mind how much storage space you need is integral.
Whether you have a dishwasher to fit into the design and cabinetry surrounding it, it is helpful to have built-in cabinets rather than free-standing ones that take up space.
If you are an avid cook, you will want your space optimised and with easy, convenient access to items.
In the bathroom, many people have tiny cabinets below the vanity unit or above it, and this is not always conducive to store all items therefore custom built cabinets in bathrooms designed to fit within your space are fabulous.
In your bedroom and the bedrooms of your household, storage space is integral, particularly built-in robes rather than stand-alone wardrobes; additionally built-in cabinets can help you optimise the space and store clothing, books and treasured items.
Built-in cabinets for living rooms are very useful to have; whether you have cabinets beneath and/or either side of the television area or built-in living room cabinets at the walls, you can truly store your DVDs, Blu-rays, VHS videos (if you still have some!) and CDs as well as magazines and books.
Built-in cabinets also look great for setting up your DVD/Blu-ray player and recording devices if you prefer and H&H Cabinets can transform your home into a work of art with built-in cabinetry.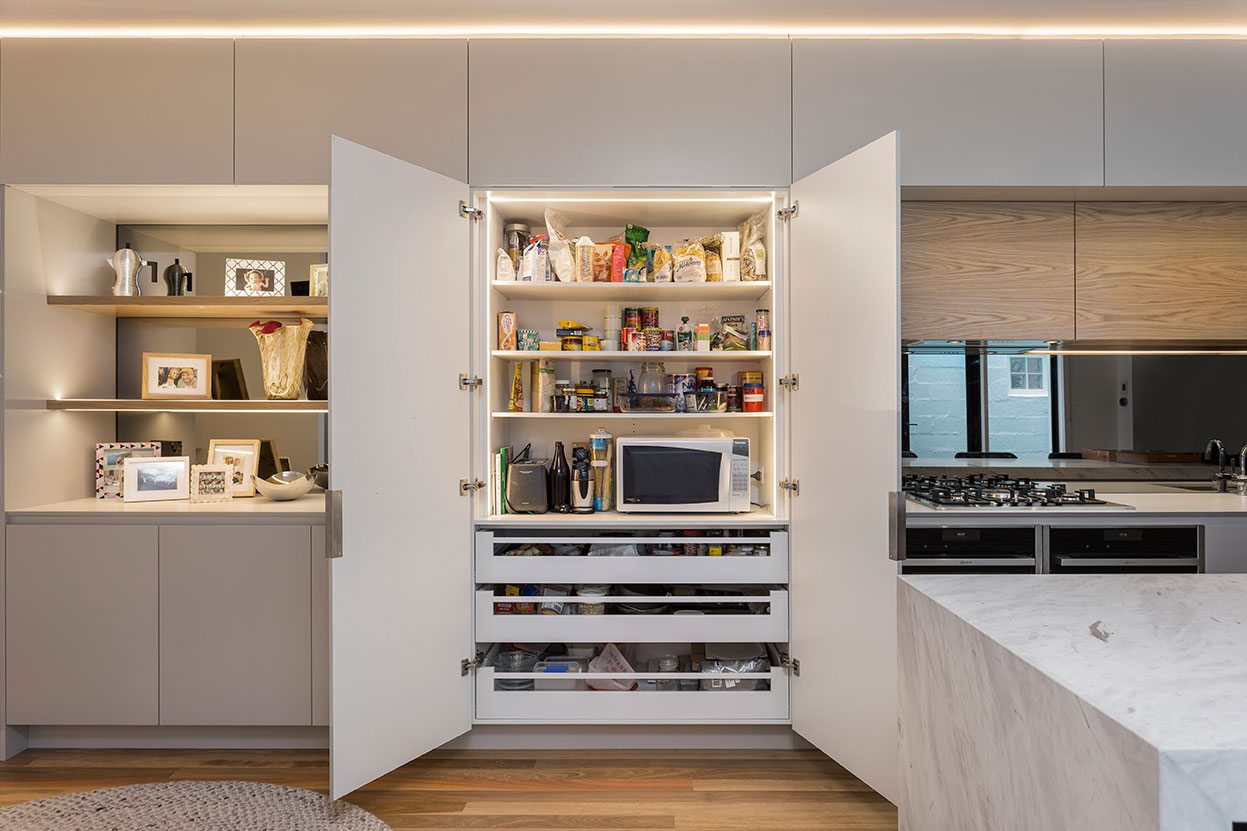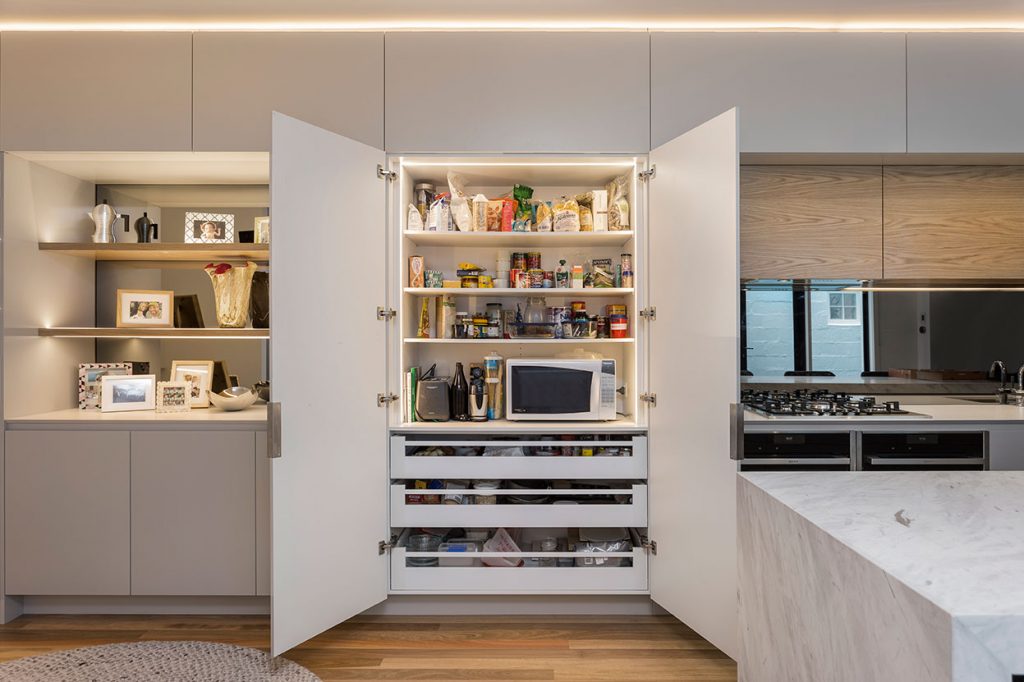 Factors To Consider With Built-in Cabinets
A myriad of factors should be considered when assessing your requirements and desires for storage within areas of your home.
Built-in cabinets are a fantastic way to optimise space in all areas rather than having free-standing cabinetry that takes up room.
Measuring your space or having a professional measure the space for you is crucial to ensuring that you have the specific requirements for built-in cabinets to fit perfectly.
Engaging in the services of a professional means you are more likely to have accuracy and efficiency with your customised built-in cabinets as one centimetre out can cause issues with your cabinetry being flush.
Functionality is a highly-important aspect of built-in cabinets and you want them to suit your requirements and items that you are storing; for example within a kitchen, you would want cabinetry to be of certain various sizing in order to store small and large items.
While in a bedroom you may wish for cabinets to be positioned in locations that enable the best functionality with the space, as well as the sizing for diverse items such as shoes and hanging clothes.
If you require a sliding door closet, it is a wonderful way to be able to access various items more conveniently and built-in cabinets for drawer space and books can be specifically designed to suit your bedroom too.
Spacious bathrooms are optimum if you have the space within your home and considerations for built-in cabinets include where to position them and how many to have, which is dependent on your space.
H&H Cabinets engage with specific measurements, actively listen to your requirements and your wishes for functionality and furthermore, can customise solutions to meet and exceed your expectations.
Aesthetics And Individual Taste
Naturally, when it comes to designing your home or renovating it with customised designs to suit each area, built-in cabinets are a winner when it comes to optimising space.
Yet, what about aesthetics? H&H Cabinets understands the essence of aesthetics in design principles and we collaborate with you to ensure that you turn your vision into a reality.
Having aesthetically-pleasing cabinetry within your kitchen, bathroom, bedroom and living area makes your home truly a place where you can relax with optimal space and one that you can be proud of.
You can even show off your wonderful built-in cabinets to visitors including cabinets with glass doors storing your treasured items such as crystal ware and let them relax back in your living or entertainment area without being cramped by free-standing cabinetry.
Aesthetics is subjective, based on individual preferences and tastes but it is important in determining the design of your cabinets for your home.
While many homeowners may utilise cheaper materials to suit their budget, such as MDF, plywood and melamine, premium-quality designers aim for hard woods.
There are so many types of wood that can be utilised for built-in cabinets and wood finishes look fantastic in all areas of the home particularly if they are complementary and congruent throughout the home.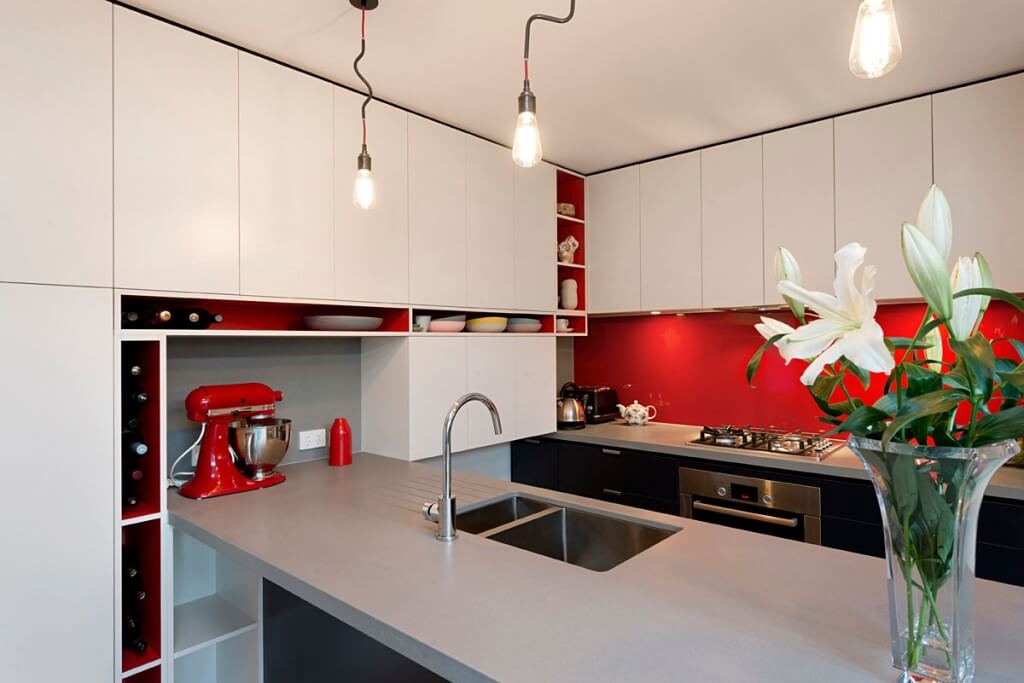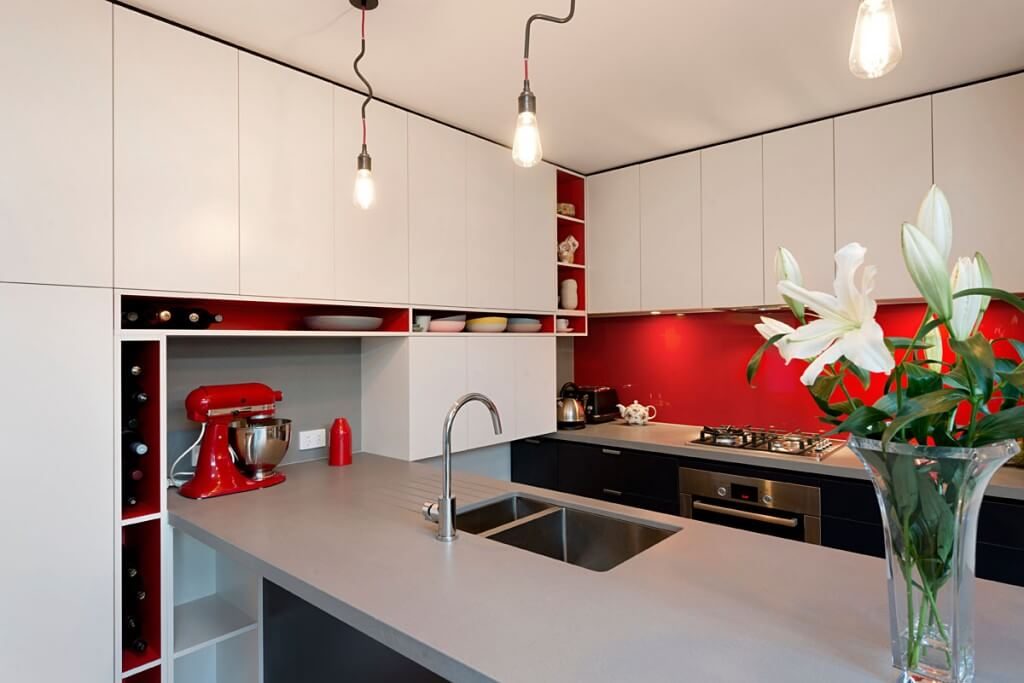 Built-in Cabinet Maker Quality Designers
Utilising a professional company such as H&H Cabinets is highly-important when considering built-in cabinets for anywhere in your home.
Innovation and creativity are key to success and knowing what we can achieve for you. Whether it is a bedroom with built-in cabinets to store clothing, books and other personal items in bathrooms to optimise storage for hair dryers, medical items and keeping toilet paper out of view.
You should avoid costly mistakes when it comes to designing your rooms.
Inaccuracy with measurements is a massive blunder with built-in cabinets so ensuring that you have a professional and reliable company to measure your space correctly is crucial.
Additionally, measuring appliances such as a dishwasher being added into the renovation of your kitchen is integral to ensure that the built-in cabinets are flush with the dishwasher.
If the doors do not swing in the right direction to suit your kitchen, this can be frustrating and even a safety hazard so liaising with H&H Cabinets can help you determine the right swing for your cabinet doors.
If you have spacers within your design, it is wise to ensure that they complement your cabinetry so that everything is matching and visually-appealing.
It is also important to consider your lighting design. Lights should be positioned in the correct place to maximise visibility into the cabinetry.
Finally, attempting to install built-in cabinets yourself can potentially be a disaster so trust in your local professional company, H&H Cabinets and be confident that you will have a premium-quality cabinetry and workmanship that will surely impress.
Related Posts: